By Mademoiselle Bagatelles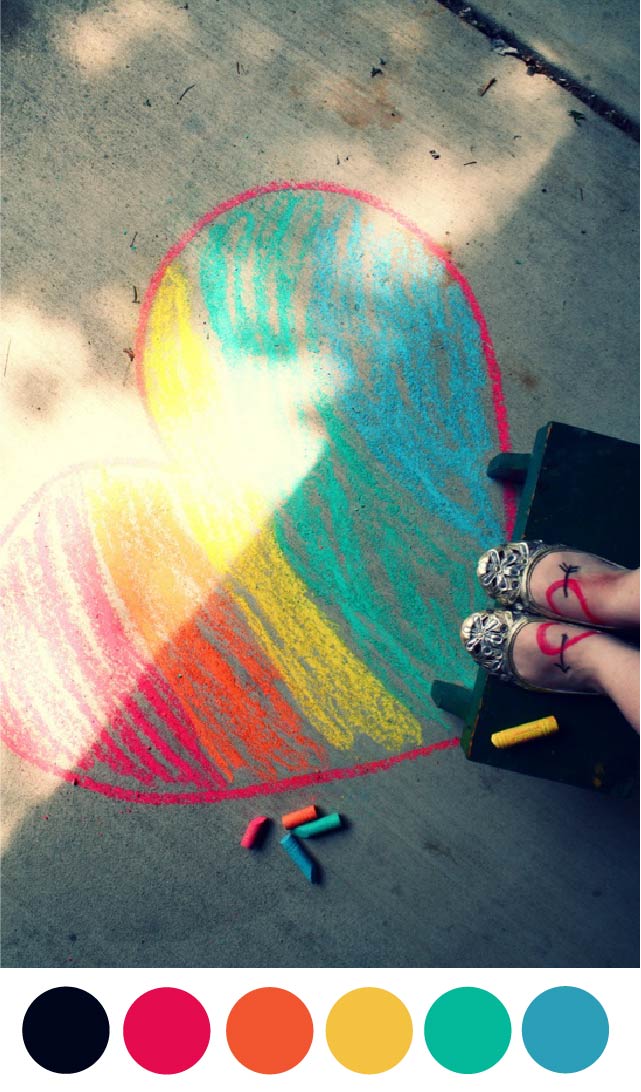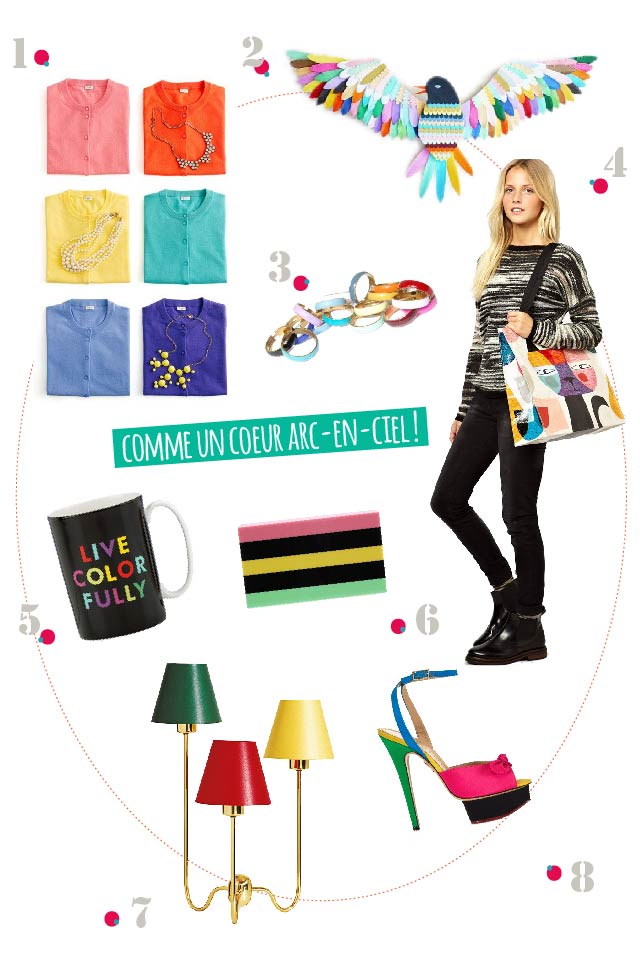 Arf, à peine le printemps, que nous sommes déjà retombés en hiver! Résistons à la grisaille avec ces touches d'arc-en-ciel! Bonne humeur garantie!
Arf, spring just showed up, and it's already winter once again! Let's resist to the doom and gloom with these accents of rainbow! Happy mood guaranteed!
image source: Ali U / 1. cardigans J.Crew / 2. oiseau Lydia Shirreff / 3. bagues Astan via Minimall 4. cabas Asos/ 5. mug Kate Spade / 6. pochette clutch Charlotte Olympia / 7. lampe Svenskt Tenn / 8. sandale Charlotte Olympia