By Mademoiselle Bagatelles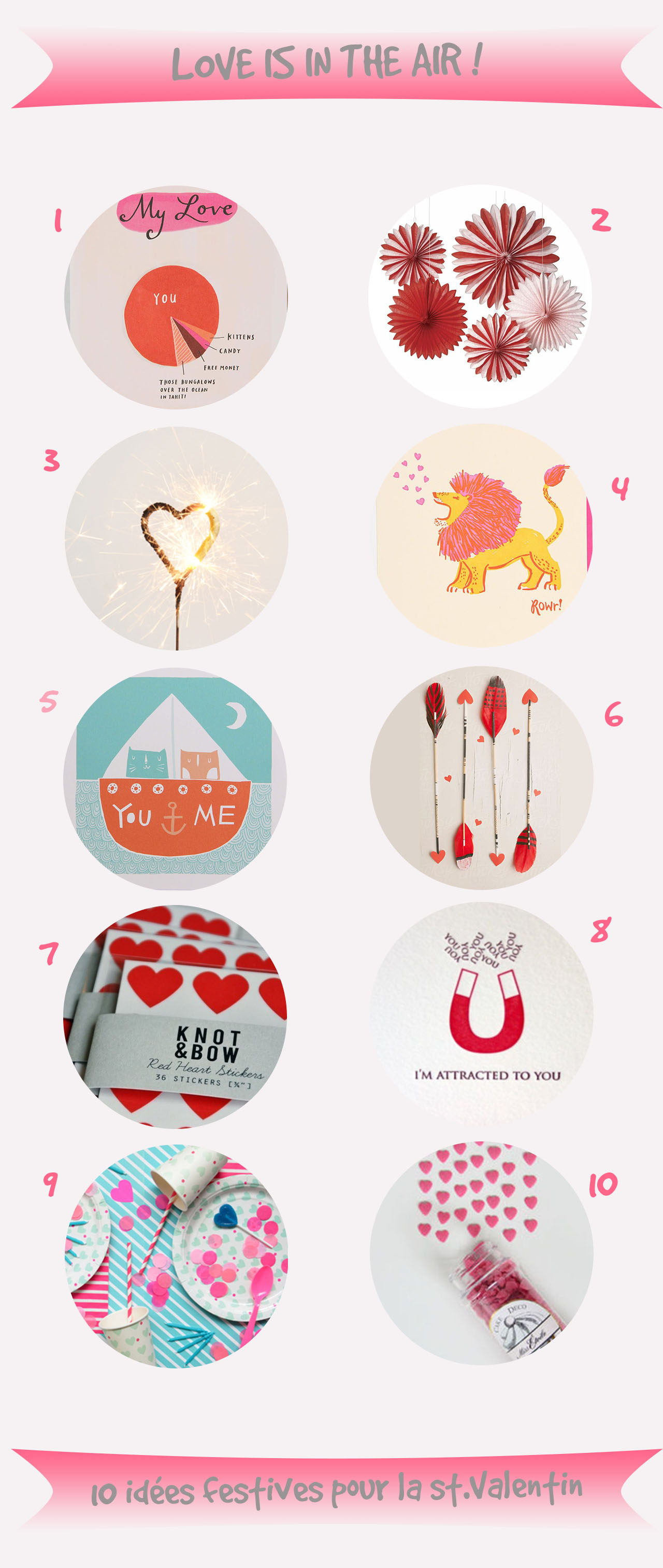 1. Emily McDowell Love Pie Chart Card chez Urban Outfitters  2. rosettes en papier  3. bougie étincelle coeur My little day 4. Rowr card chez Urban Outfitters 5. Freya You&Me card chez Paperchase 6. red arrows with hearts via Stocksy  7. Knot and Bow heart stickers 8. I'm attracted to you letterpress card sur Etsy  9. kit motif coeur My little day   10. coeurs en sucre roses My little day
Arf la St-Valentin! C'est pour bientôt! A la base pas du tout une fan de ce genre de célébrations guimauves et nunuches, je saisis toutes les occasions pour faire la fête, et encore plus en hiver!
En plus, une fête avec du rose et du rouge, avec des confettis, des bougies, des coeurs qui tombent de partout, des jolies cartes de voeux (si possible avec de l'humour!), moi je dis oui, oui, oui!
Arf Valentine's Day! It's coming soon! Usually not a fan of this kind of marshmallows and sugar-coated celebrations, I decided to take every opportunity to celebrate, and even more in winter!
Plus, a party with pink and red, with confetti, candles, hearts falling from everywhere, and pretty greeting cards (and if possible funny ones!), I say yes, yes, yes!