By Mademoiselle Bagatelles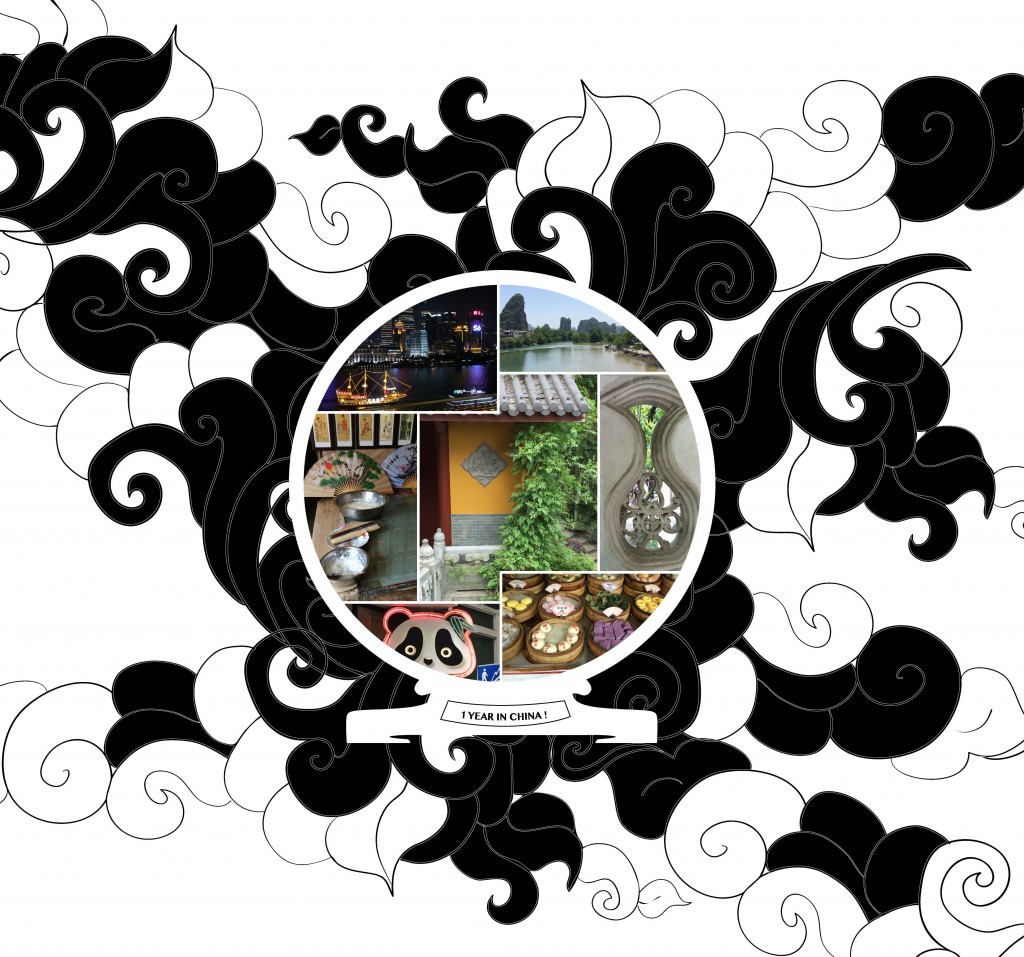 Hello hello!
Voilà, plus d'un an déjà que je vis à Shanghai! Le rythme de vie est assez intense ici, entre le boulot, les cours de chinois et la découverte de cette ville gigantissime. J'ai voulu maintes fois revenir ici sur le blog, mais j'ai ne savais pas sous quelle forme. Tellement de choses à dire que je ne savais pas par où commencer, et puis cette première année, je n'ai vraiment pas eu de temps pour des activités créatives, ni culinaires d'ailleurs…
Mais bon, il faut bien commencer quelque part, et donc voici un petit panneau d'ambiances de ma première année en Chine.
Hello guys!!!
I've been living in Shanghai for more than a year now. Life here is very speed here; juggling work, Chinese classes and the discovery of this gigantic city doesn't leave me much time and energy. It's been such a while since I left this blog that I wasn't sure I was going to open it again to be honest.So many things to say that I didn't really know what to start with, although I haven't done much of creative/cooking stuff this past year. But I know I want to do it again, if only to push me to stay creative and find inspiration in every day life. So I guess it's ok if I don't really know what this blog will be about, the important is just to start somewhere, isn't it?
So without further ado, here is a collage from my first year in China.