By Mademoiselle Bagatelles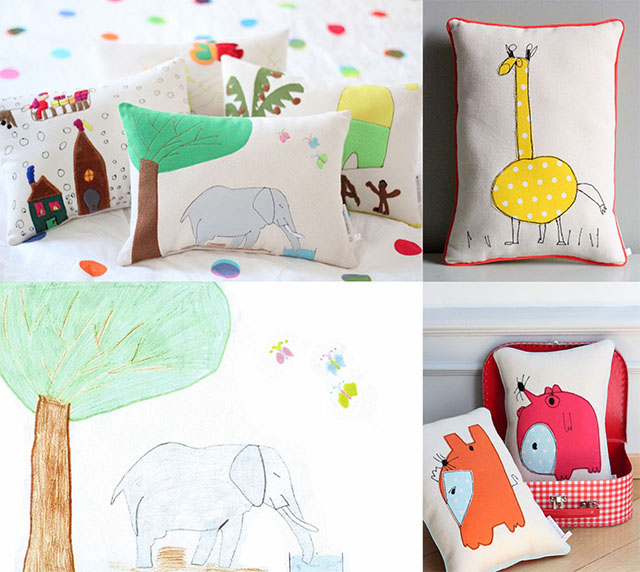 source photos il était 1 x une étoile
Je ne parle pas trop de sujets concernant les enfants d'habitude, mais c'est bientôt l'anniversaire de mon neveu, je suis donc à la pêche aux bonnes idées! Et donc quand Katia Graeff, la créatrice de
il était 1 x une étoile m'a parlé de ses jolis coussins, j'ai tout de suite beaucoup aimé son univers poétique. Katia reproduit de véritables dessins d'enfants sur des bases de coussin en coton écru. Ce sont des pièces uniques, fait main selon des techniques artisanales traditionnelles. C'est une belle idée et un bon moyen de garder une trace du dessin de son enfant. Katia réalise aussi des coussins sur commande spéciale, alors à vos crayons!
I'm not usually talking too much about kids stuff, but my nephew's birthday is coming soon, and I'm looking for good ideas! So, when Katia Graeff, the creator behind il était 1 x une étoile (once upon a time there was a star), told me about her pretty cushions, I immediately liked her poetic style. Katia reproduces real children's drawings on ecru cotton cushions. These are unique pieces, handmade using traditional craft techniques. It's a very nice idea and a good way to keep a souvenir of the drawings of one's child. Katia also makes cushions on special order, so get out your pencils!