By Mademoiselle Bagatelles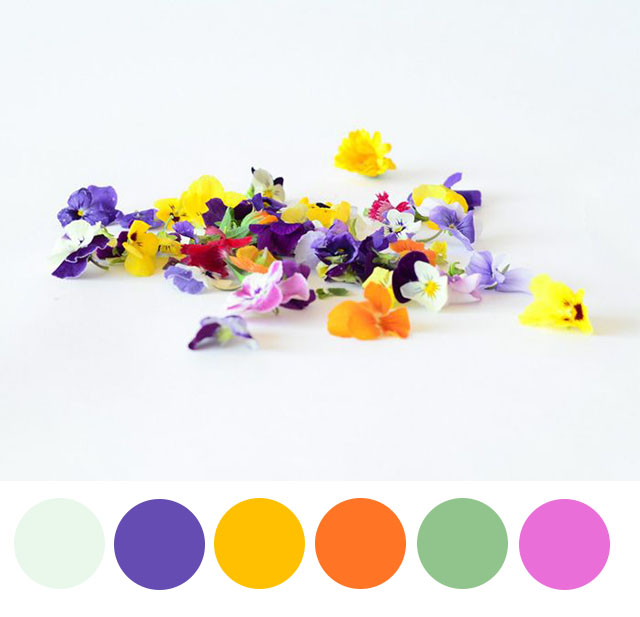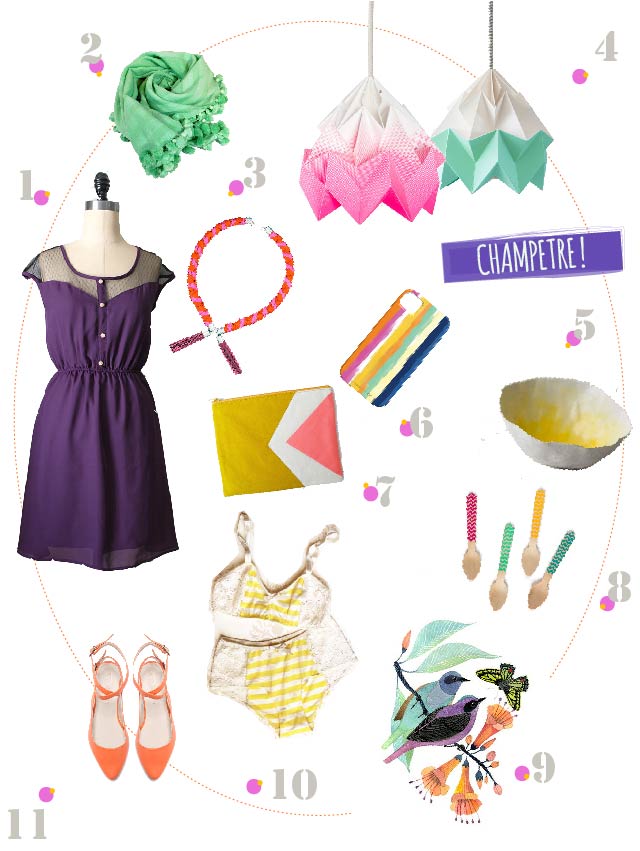 C'est cette jolie photo d' Irene Hoofs for Bloesem blog qui m'a donné envie d'ajouter des fleurs sur les carrot cupcakes d'hier. Le contraste de ces petites fleurs toutes vives et colorées avec le blanc immaculé se transposait bien avec le blanc crémeux du nappage coco et les capucines oranges.
Comme je suis dans la lancée avec cette inspiration (quoi, monomaniaque moi? duh…!), je continue avec la wishlist de la semaine. Je suis une vraie fan d' Etsy depuis très longtemps, c'est même là que j'avais fais mes débuts avec Mademoiselle Bagatelles, alors pour aujourd'hui je vous propose ma sélection shopping avec mes coups de coeur Etsy. Je rêve d'acheter une de ces lampes origami, et ces bols de Up in the air somewhere sont tellement poétiques, je lorgne dessus depuis longtemps. Ce petit ensemble lingerie mixe si mignonnement  le rétro et le contemporain, et ces jolies ballerines sont en soldes en ce moment! Happy shopping!
It's this pretty picture by Irene Hoofs for Bloesem blog that inspired me to add flowers to my carrot cupcakes. I like the contrast created by these colorful and bright little flowers and the pure white background. And it worked well with the all very white coconut frosting and the orange capucins. 
Since I'm feeling inspired (what, me monomaniac? duh…!), I continue with this week wishlist. I'm a big fan of Etsy's almost since a very long time. It's there that I started Mademoiselle Bagatelles. So for today, it's a selection with my Etsy favorites! Happy shopping!
source image Irene Hoofs for Bloesem
wishlist: 1. robe Fleet Collection / 2. foulard pompoms Material Recovery / 3. collier Jennifer Loiselle / 4. lampes origami Nellianna / 5. bol Up in the air somewhere / 6. iphone case Shopampersand  / 7. pochette Pamplemouss / 8. cuillères en bois Sucreshop / 9. garden print Geninne / 10. ensemble lingerie Ohhhlulu / 11. ballerines Olive Thomas Shoes